Growth
Oriented Culture
Merit matters
The Bank has a strong meritocratic culture that encourages performance based growth. Our career development system helps over 2,00,000 employees keep a track of their performance and supports their development agenda. This drives transparency in performance evaluation, and ensures growth of high performers. The top performers are groomed for leadership through customized training programs in premier institutes viz. Harvard, ISB, IIMs, Stanford among others.
Learn through
Collaboration
You get ample opportunities to work in teams of motivated individuals on high impact projects like digital branches, mobile banking or digital lending to name a few.

Our internal social media "SBI Aspirations" is a popular platform for exchange of ideas among all the employees, and to interact with the top management.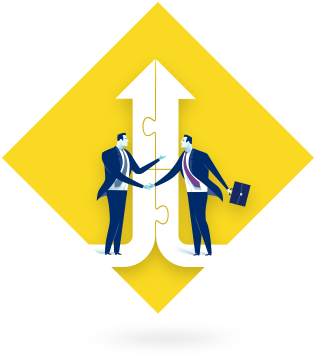 Not just work
From day one, you become an integral part of the SBI community. The bank is known for the respect, warmth and camaraderie among its employees. Office bonding is enhanced through fun events like intra-bank sports competitions (Basketball, Football, Cricket).
You get opportunities to explore your personal passion and also to give back to the society by participating in programs like SBI Youth for India where you work on rural development projects with experienced NGOs on selection.