World of
opportunities
All round development
You become part of a universal bank with over 1000 different roles across different businesses. This diversity of work ensures constant learning throughout your career. Job rotation every 2-3 years ensures that you get unparalleled exposure to a wide spectrum of industries and business functions. You may have a stint in SME lending as a Relationship Manager for a few years, lead a Retail Branch in your next role, and become a Dealer in Treasury thereafter. You may also get the opportunity to explore different financial services like insurance, investment banking, asset management, credit cards to name a few by working in one of the subsidiaries of the Bank. You gain exposure to different segments of people, geographies and products in each stint. The nature of engagement becomes more creative and intense as you progress.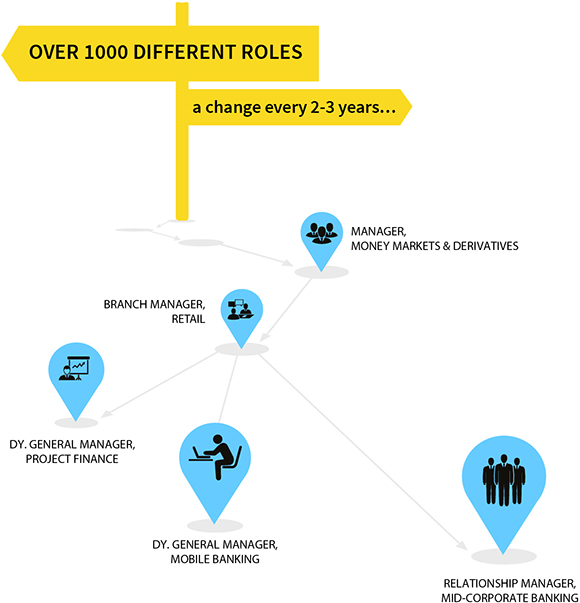 Explore
Banking Globally
With 190 foreign offices in 36 countries, SBI has the highest number of overseas branches across all domestic banks and time zones. Typical international stint is for 3-5 years. The Bank ensures that you lead a comfortable life with your loved ones in the new country.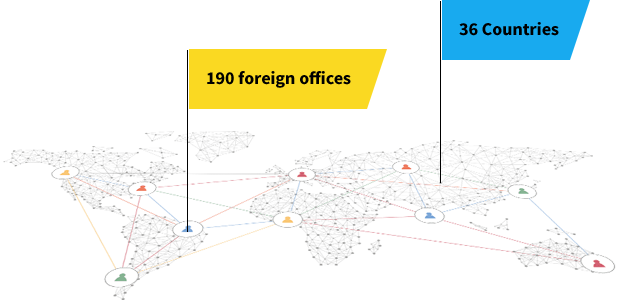 Chart your own career path
At SBI, each employee has a unique career path. You are initially groomed as an all-rounder, and thereafter you have the freedom to pursue your area of interest and build expertise. As you grow to senior levels, you develop as a leader by assuming critical positions across different businesses. Throughout your career, you are provided with elevation opportunities every 3-4 years based on performance.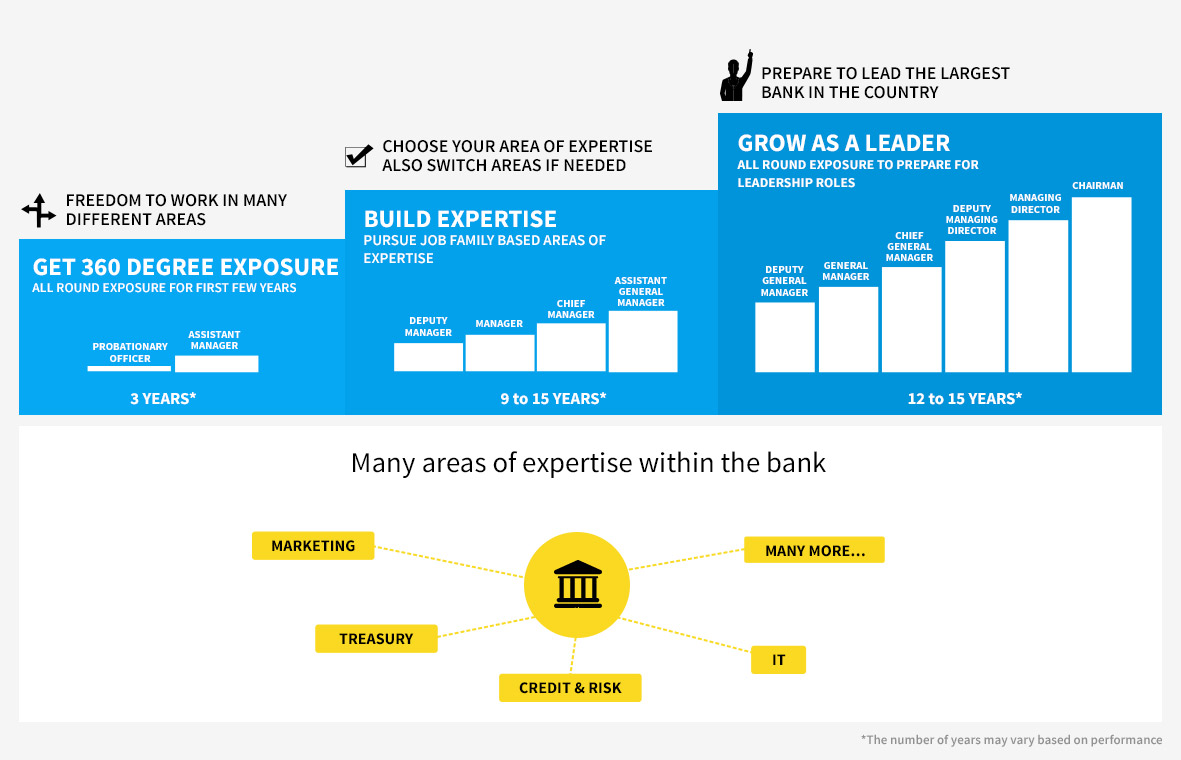 Explore the Heart of India
At SBI, we believe that postings in one of our 10,000 branches in rural & semi-urban areas is an integral part of the development journey of our employees. Through these transformational stints, you develop a deep appreciation for the problems faced by India's vast population and be a part of the solution by serving them SBI's wide array of financial services, impacting their lives in a material way.